Any questions?
Contact us if you have a question, to discuss a challenge or if you want to meet one of us.

We would like to hear from you!
Find us
Office: Urban Treehouse, Conradstraat 38,
D8.122 3013 AP Rotterdam

KvK 55855725 | BTW NL851885809B01

Discover Urban Treehouse: perfect for hosting meetings, workshops or brainstorm sessions. This 60 m2 space, with access to 3.000 m2roof terrace is ideal for 8 - 12 people. Lunch, dinner and accommodation can be arranged in the vicinity of the Urban Treehouse.
How to get there
Premium advice: take the train (!)
Leave Rotterdam Central Train Station following the signs for the bus station. As soon as you come outside you will see the view of the picture on the right. Mind the cyclist path! Cross the bus station towards entrance D of the Groot Handelsgebouw. Take the elevator (or stairs! 165 flights) to the 7th floor. Stairs to the 8th floor: Urban Treehouse.

By car
Head for Conradstraat on your navigation. Turn right onto Conradstraat, after 25 meters turn right towards the Groot Handelsgebouw parking entrance. Park at level -1. Choose the right elevator (D) to the 7th floor. Stairs to the 8th floor: Urban Treehouse. Save your parking ticket and pay upon departure at level -1.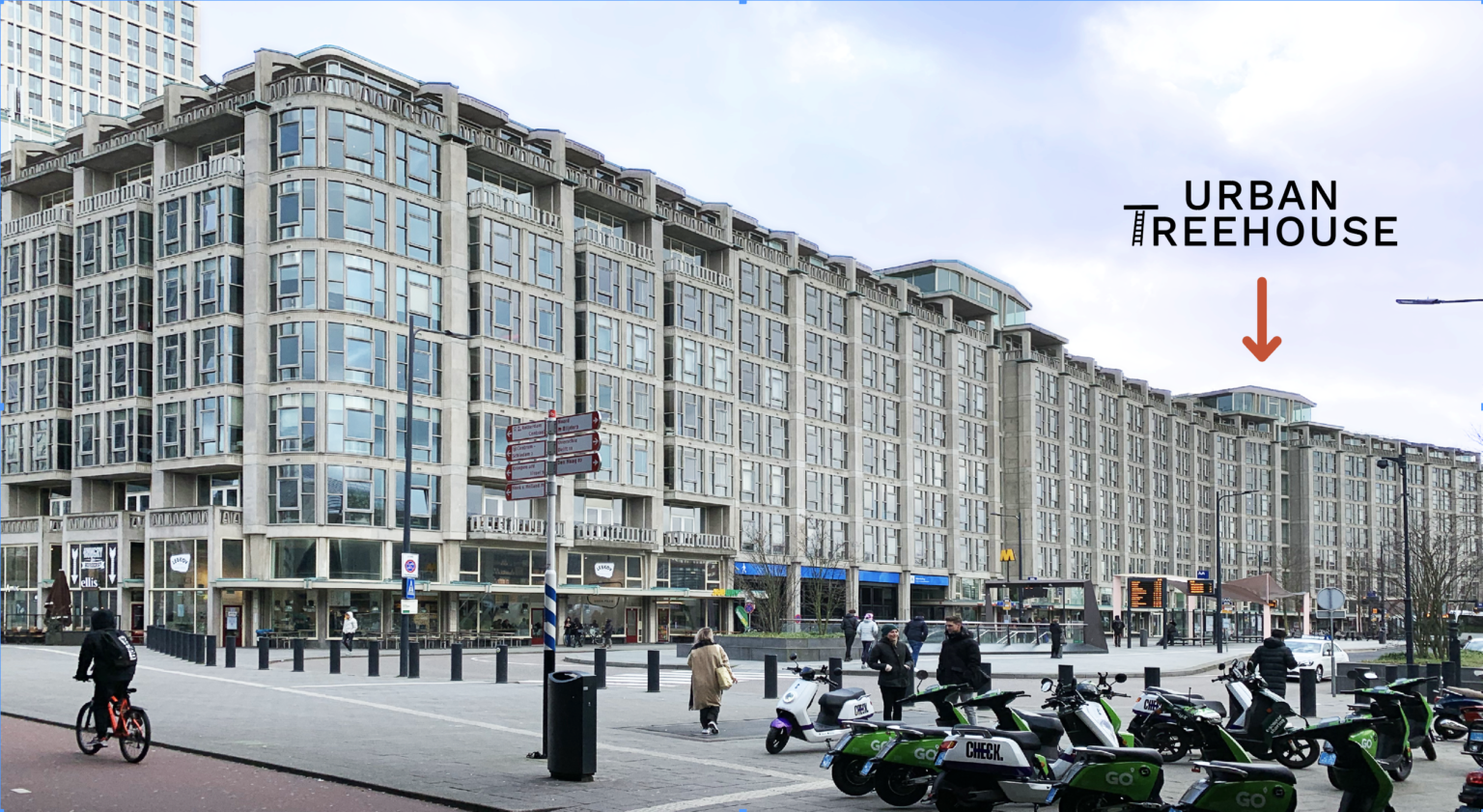 It is really like a
treehouse: you are in
the city and outside."