Thriving people in thriving organizations make incredible things happen. We believe that better, more sustainable results are possible. If everyone contributes with sparking eyes from a positive self-awareness and collaborates in energetic, caring and challenging teams towards a shared aspiration.
We enable leaders and their teams to grow their ability to realize 'people-based transformations'. When people transform, they can transform their organizations sustainably. We co-create customized leadership, team, commercial and organizational development initiatives with leaders in the organization. Through these initiatives, leaders and their teams gain shared collaborative spirit, focus and ownership.
The Thrive is an executive development firm. We form a diverse, experienced and energetic core team and take roles as trusted & valued business partner, facilitator, coach and catalyst. The extended faculty team brings expertise and global reach to client engagements.
Unique
The Thrive works at the cutting edge of thought leadership, practical approaches, radically personal and deeply systemic work in our partnerships with clients. In the crowded educational marketplace with global business schools, certified training companies and countless consultancies, we aspire to be more personal, customized, facilitative, caring, daring and down-to-earth in our approach.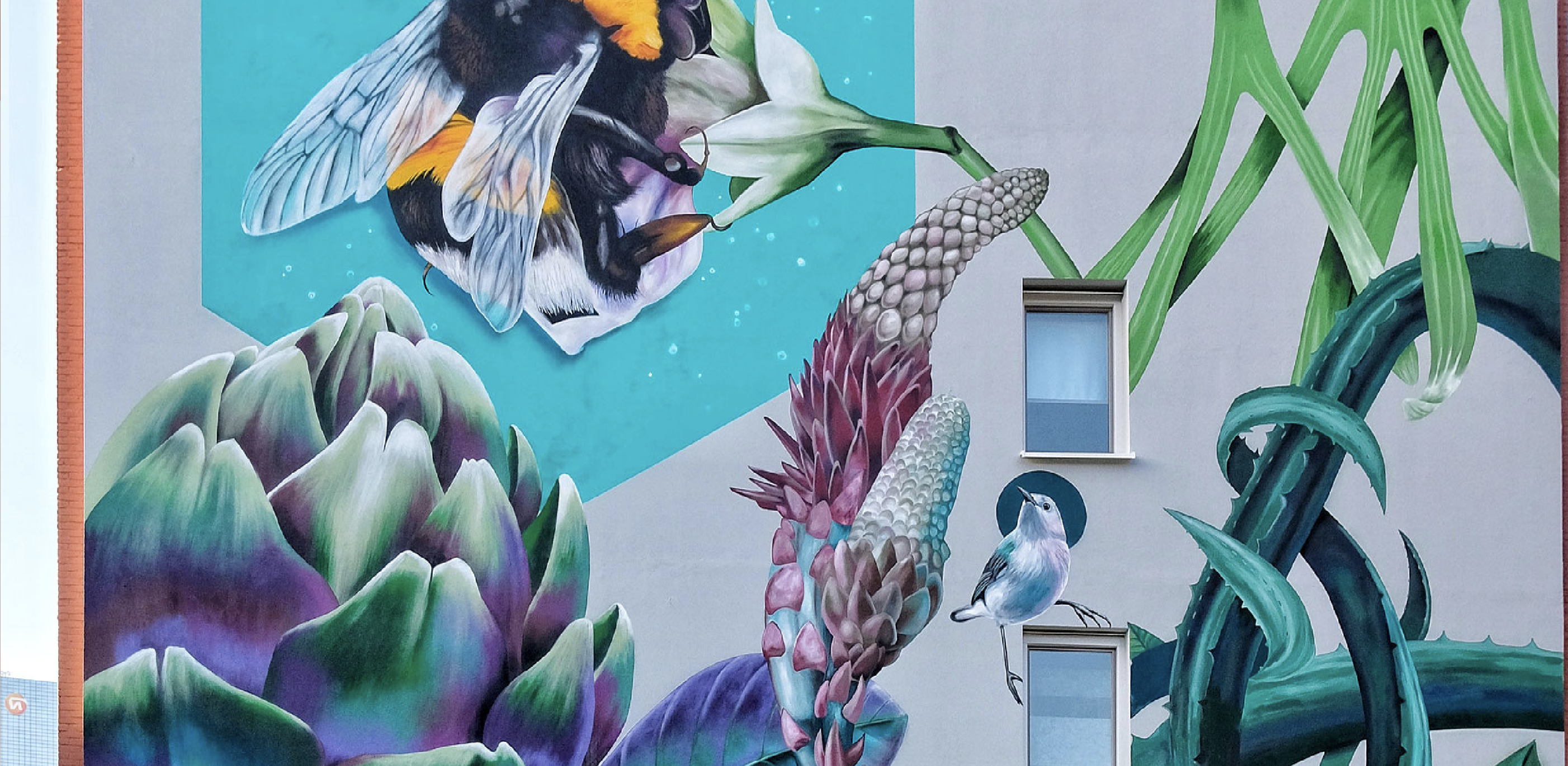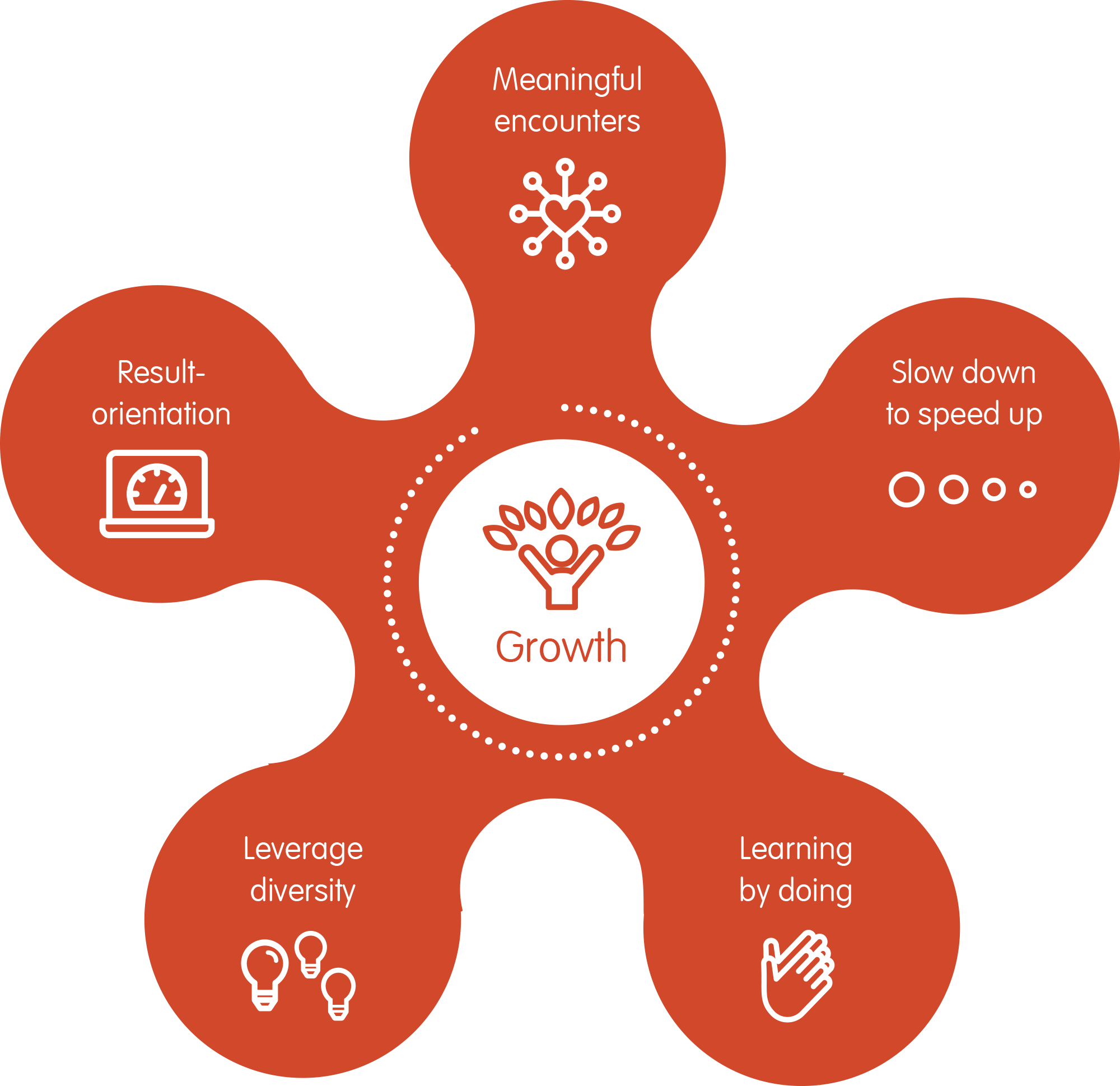 Growth
There is always a next level of self-awareness, leadership, facilitation, or team performance to aspire to, when we show up with an open mind, heart and will.

Meaningful encounters
Connectedness, a positive intention and trust are the basis of collaboration. It is the cornerstone and the start of our approach.

Slow down to speed up
Build the reflective muscle to constantly make sense of your leadership impact and observe patterns and address root causes instead of symptoms.
Learning by doing
Acting ourselves into new ways of thinking, rather than thinking ourselves into new ways of acting. Using the power of experimentation and exploration, failing quickly and learning together.

Leverage diversity
Unleashing and bundling the collective intelligence to deal with complexity by involving everyone's unique potential.

Result-orientation
Output (measurable business results) and outcomes (valuable, observable learning effects) are always combined in our approach. Results and meaning are intrinsically connected.
How we work with our clients
Co-create, co-deliver
Through the co-creative design process capable leaders emerge who strengthen the delivery with their credibility as an inside leader. 'Leaders teaching leaders' builds the credibility of the initiative, internal capability for transformation and helps the internal leaders to refine their leadership impact.

Rooted in business
Our development initiatives are rooted in real business issues and anchored with executives who care for and drive the business. Therefore, we start by listening to your passion, ambition, strengths, needs and leadership challenges.

In-context learning
We enable people to learn in the context in which they work, tackling the real business issues they are facing. The focus is on developing existing strengths in the organization. This leadership capability grows inside, and stays within, the company.
Leaders shape interactions and
context, behavior follow
Leadership is a relationship. Leaders shape the contexts in which their people operate. If the context is right and the interactions are healthy, the behavior will follow. We use real business issues and design contexts which will shape healthy interactions and create space for experimentation.

Leadership is a choice: conscious,
confident, competent
Leadership is choosing to grow your consciousness of your internal world, the people around you and the organization and world you operate in. A growing consciousness allows for more confident and competent choices to inspire others to higher levels of performance.

Radically personal
'How have we worked together as a team?', is the question we use in collaboration with our clients. We use each assignment to grow with our clients. The relationship deepens with our mutual inquiry, care and challenge.